Course Overview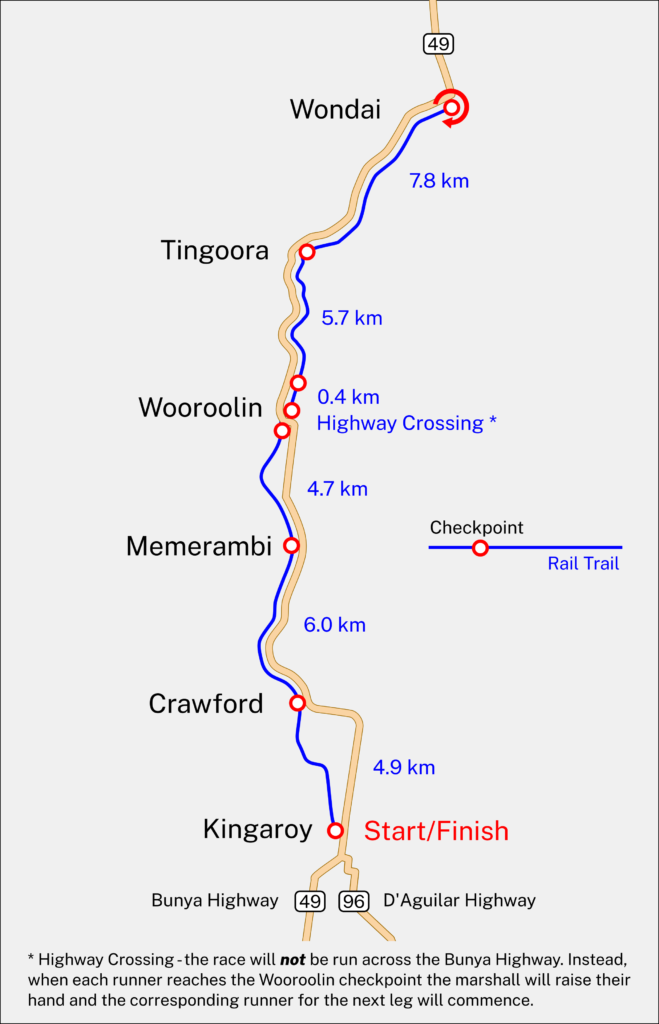 The race covers a total distance of approximately 60km on the paved rail trail from Kingaroy to Wondai and back. There are twelve relay legs with checkpoints shown in the overview map and in more detail below.
Checkpoints
Kingaroy – Start/Finish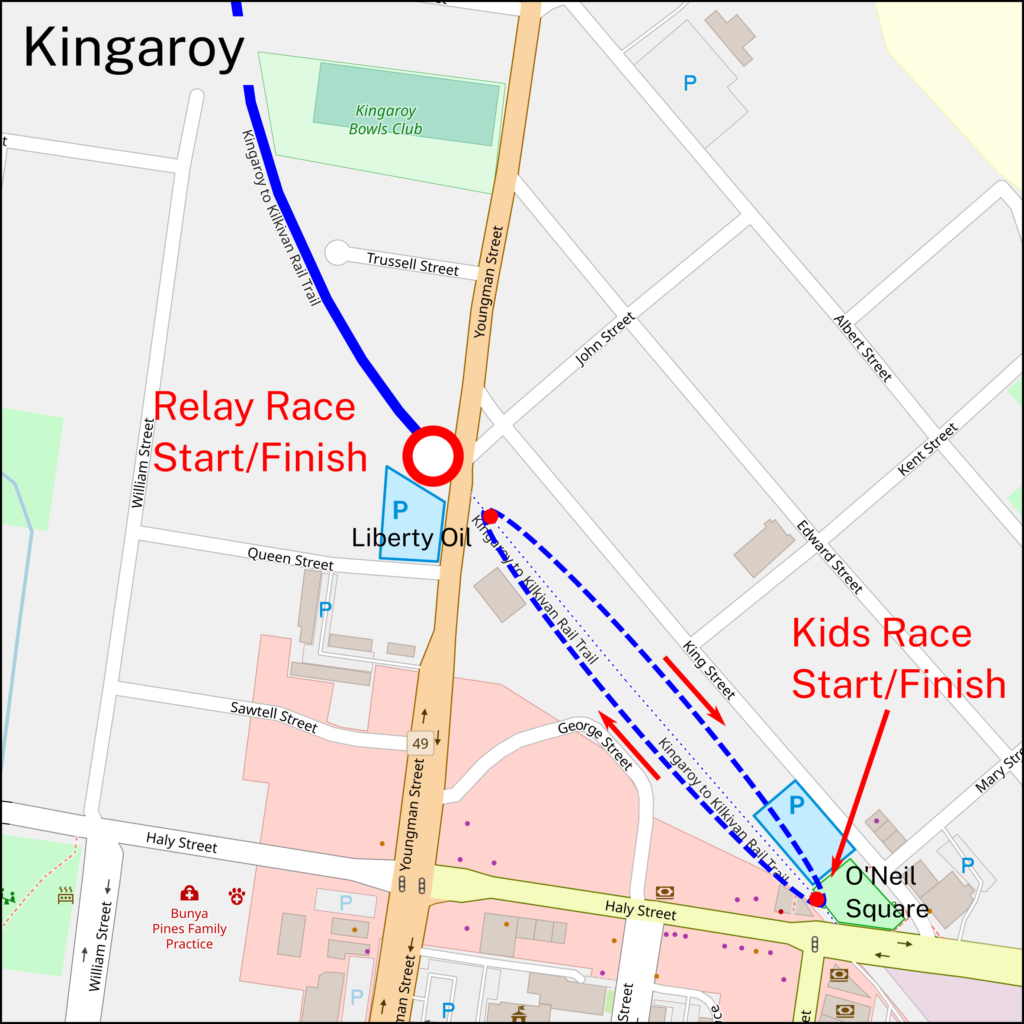 Kids Race Start/Finish at O'Neil Square on Haly Street. Two x 600m laps. Parking off King Street at O'Neil Square.
Relay Start/Finish located on the Western side of Youngman Street at the Liberty Oil Service Station. Parking at Liberty Oil or along nearby roads.
Public toilets are at O'Neil Square. Customer toilets are at Liberty Oil.
Crawford – Checkpoint 1 and 13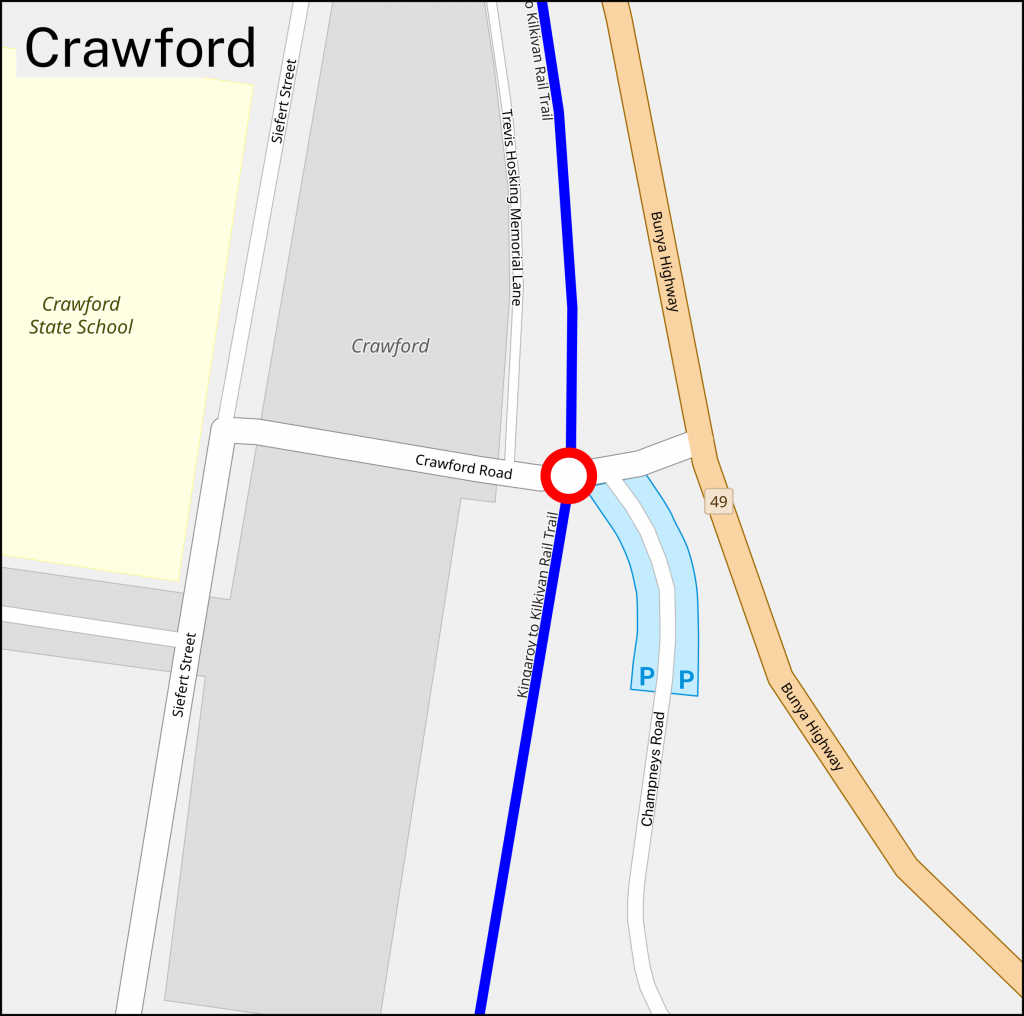 Parking on Champneys Road.
No toilets at this stop.
Memerambi – Checkpoint 2 and 12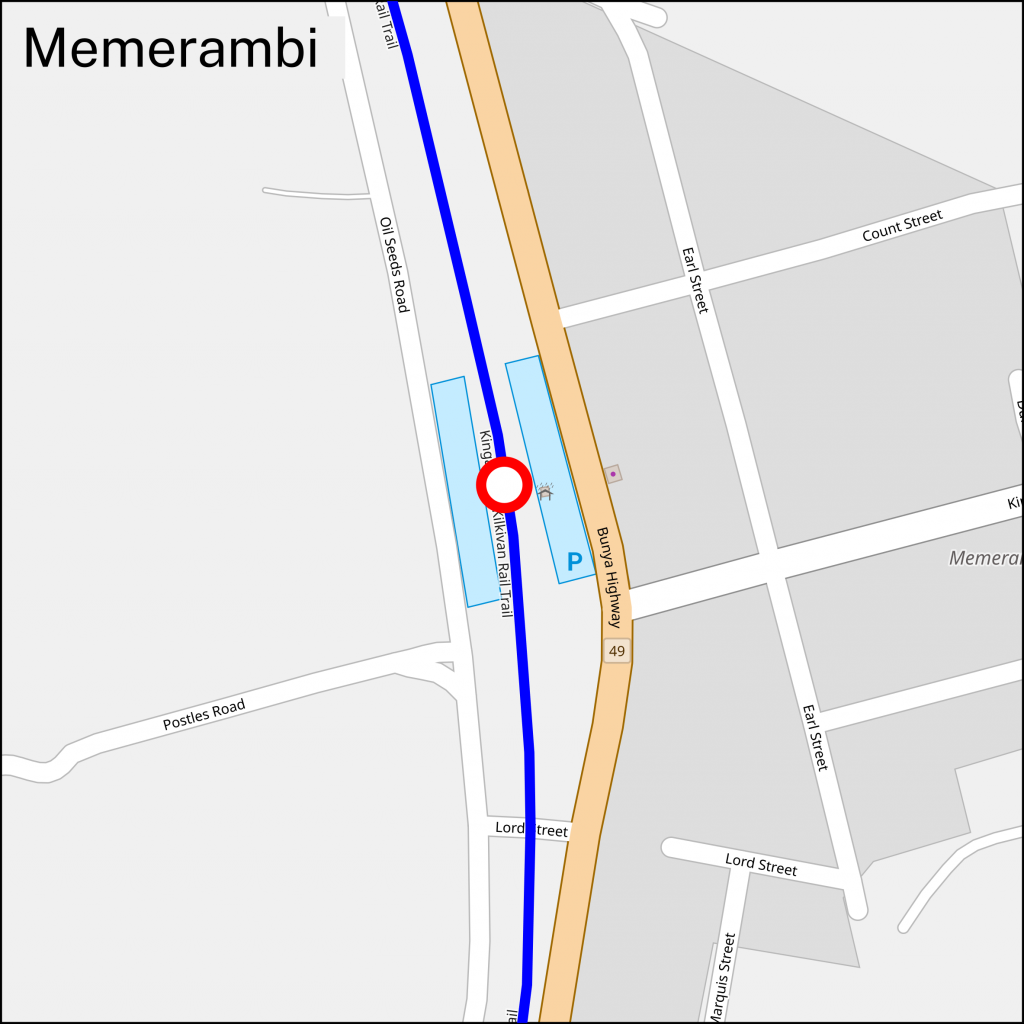 Parking along Bunya Highway and side streets.
There are public toilets at this checkpoint.
Wooroolin – Checkpoints 3,4,5 and 9,10,11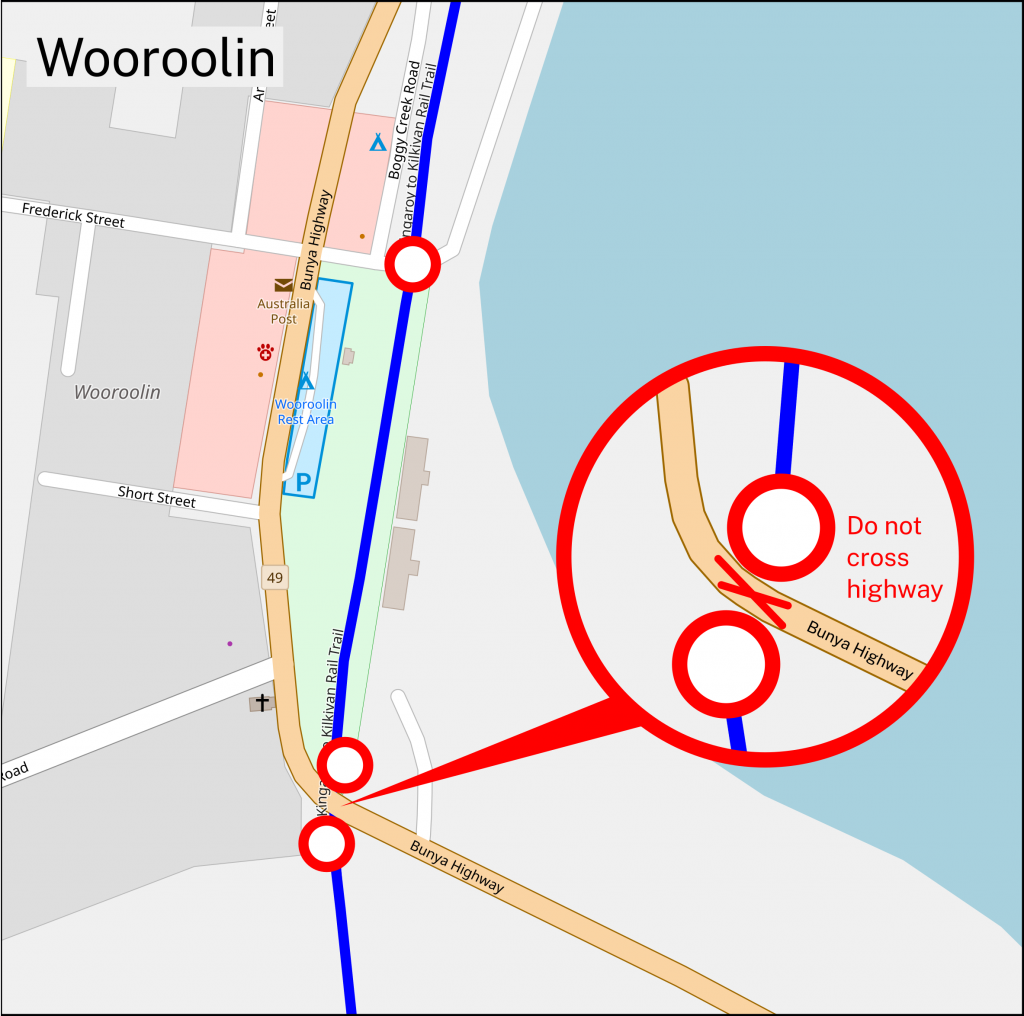 For safety reasons, runners will not be crossing Bunya Highway at the southern Wooroolin changeover.
There will be a changeover zone on each side of the highway. Incoming runners will enter the changeover zone on their side of the highway and stop. Waiting runners will be inside the changeover zone on the other side of the highway. When the incoming runner enters their zone the marshal will raise their arm to signal the waiting runner to proceed. The same applies on the return.
Runners will then run 400m to the next checkpoint.
Parking on Bunya Highway and Dalton Park. Please take care if you park along the highway.
Public toilets are located near this checkpoint.
Tingoora – Checkpoint 6 and 8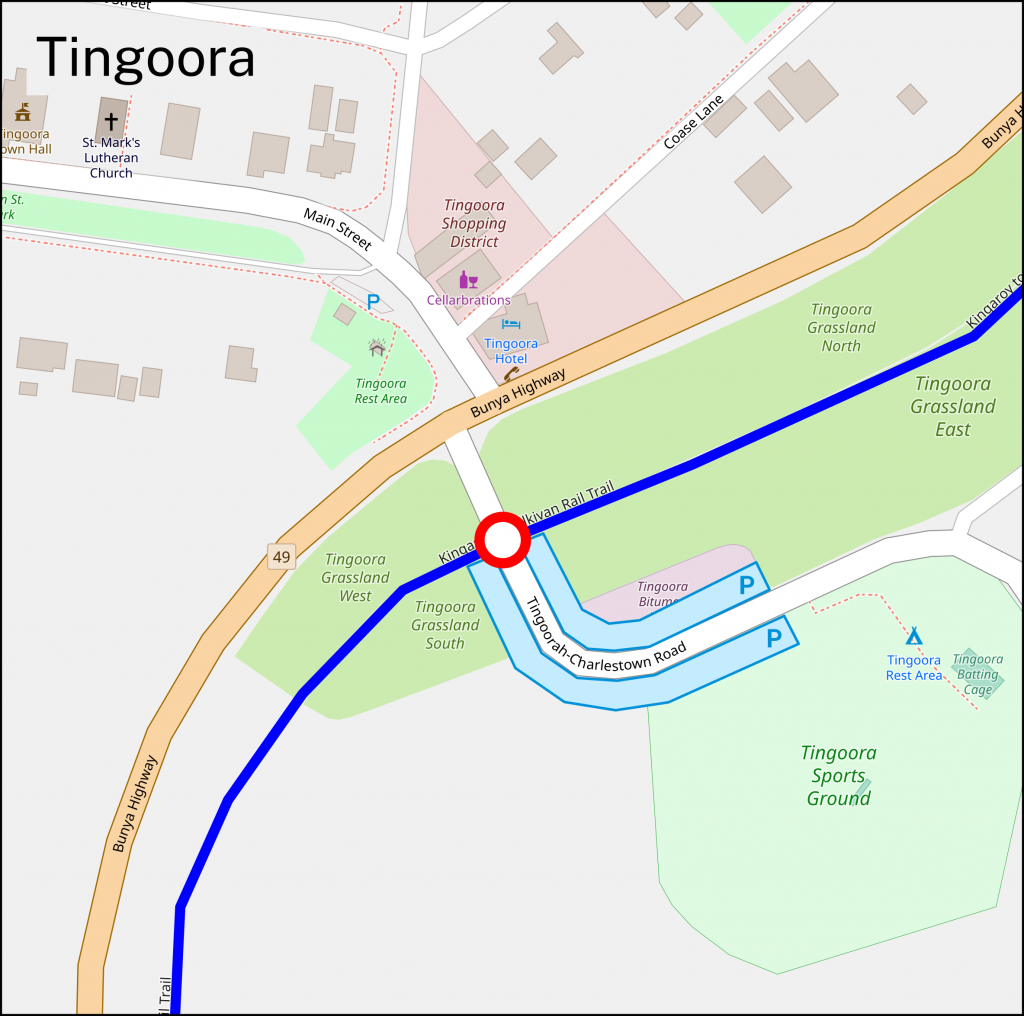 Parking along Tingoora-Charleston Road.
Public toilets are located near this checkpoint (do not use or drink water at the toilets at the sports ground).
Wondai – Checkpoint 7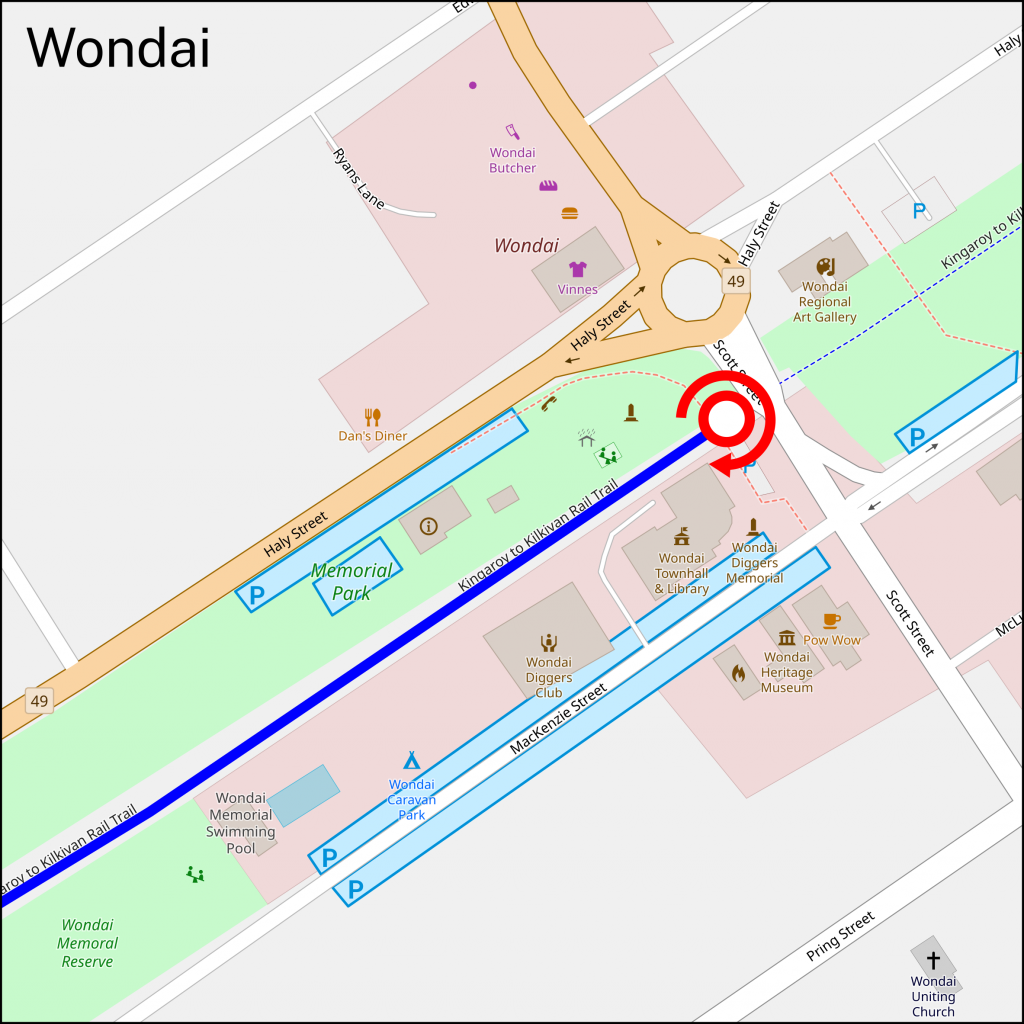 Parking wlll be as indicated.
Public toilets are located near this checkpoint.