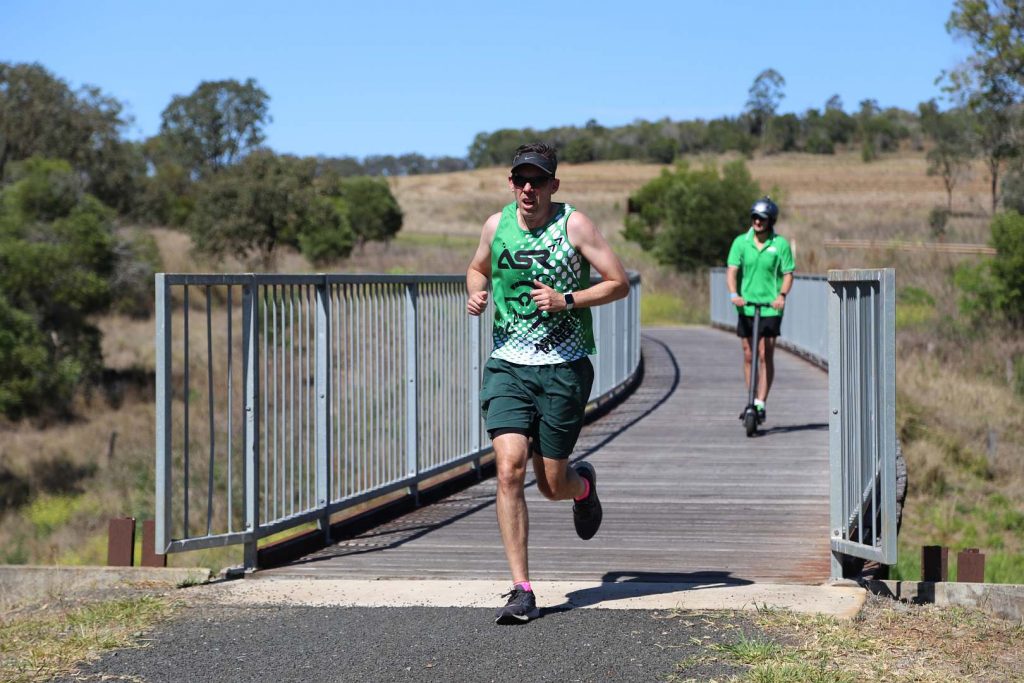 Firstly, we acknowledge the Wakka Wakka people as the custodians of the land upon which the South Burnett Express Rail Trail Relay is held on.
The South Burnett Express Rail Trail Relay is an annual event hosted by the Ashgrove Rangers Athletics Club. Long distance road relays were a main fixture in QLD many years ago, however due to distances, insurance costs and increased traffic they were hard to organise and manage the risk. We decided it was time to reignite the passion for team-based running and decided on the spectacular South Burnett Rail Trail as the perfect spot.
The Rail Trail is sealed, well maintained and has only a handful of country road crossings making it perfect for a running event like this. The influx of runners for the weekend also supports the local economy and promotes the region, bringing together folk who have a love for running.
The inaugural South Burnett Rail Trail Relay was held in October 2021 to much acclaim. The feedback from runners was overwhelmingly positive – they loved the concept. So… we decided this needs to be an annual fixture on the running calendar every Labour Day long weekend.
An exciting development in 2023 is Queensland Athletics decision to hold the "Queensland Road Relay" Championships" as part of the event. This will attract some great talent (and an extra level of competition)! But don't get us wrong, the foundation of the event is still very social and everyone (and all levels) are welcome.
So who are we? The Ashgrove Rangers Athletics Club is the group behind the event. We are a not-for-profit club whose goal is get as many people active as well as promote our sport. Any money raised from the race will be re-invested into future events, purchase club training equipment and support our athletes, many of whom travel long distances to compete at the national level.
We would like to thank the South Burnett Regional Council and our major sponsor Ballistic Beer Co for supporting us. The South Burnett Express Rail Trail Relay is becoming a must do running event in QLD ! Hope to see you on the trail !