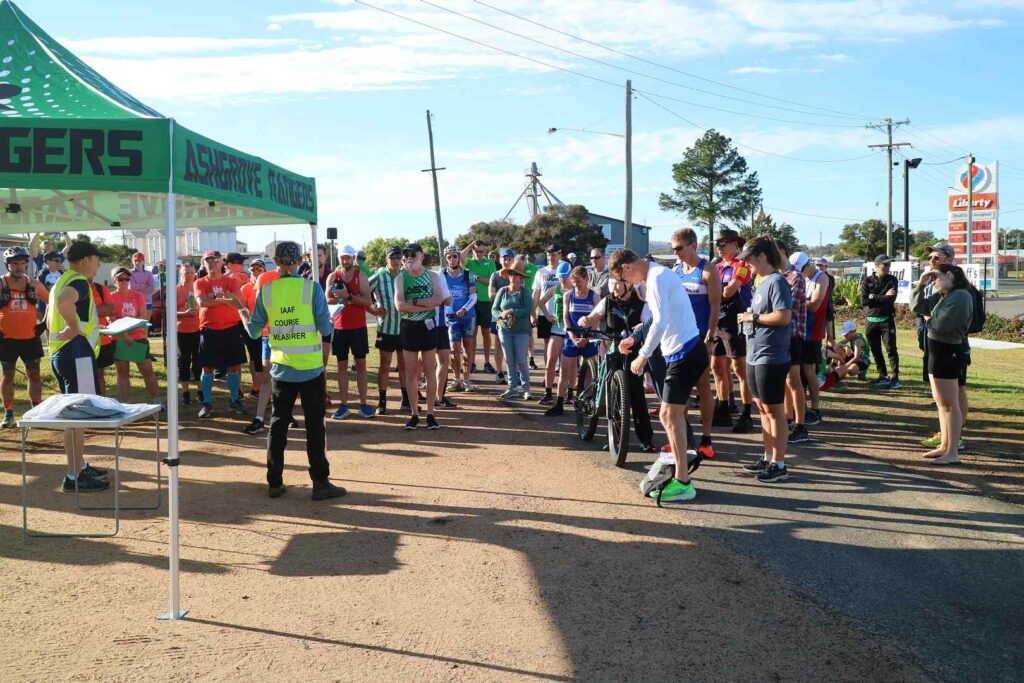 The South Burnett Express Rail Trail Relay is packed full of fun, teamwork and amazing countryside.
We are all about the fun of long-distance relays and think of no better location than the historic Rail Trail near Kingaroy.
The race has been run annually since 2021 and seen the field grow ! We have already starting planning for the next one in early 2023. Watch this page for details or follow us on our socials!
How it all works…
Teams of up to 8 battle it out over 60km (Kingaroy to Wondai and return).
Each team will have someone run each leg, they will then tag the next person etc.
The race will be divided into two phases. When the first team reaches Wondai we will stop for 45 minutes before recommencing the return phase back to Kingaroy.
The team in each category with the quickest time back to Kingaroy is the winner (Womens, Mens and Mixed categories).
For safety, each team will have a support rider (who can also be a runner in the team) who ride with their runner.
We have a welcome dinner the night before the race. It's a great opportunity to be social with all teams over a steak and beer !
Course Overview